Rumbi Mukurazhizha M.D., DABS (Diplomate, the American Board of Surgery)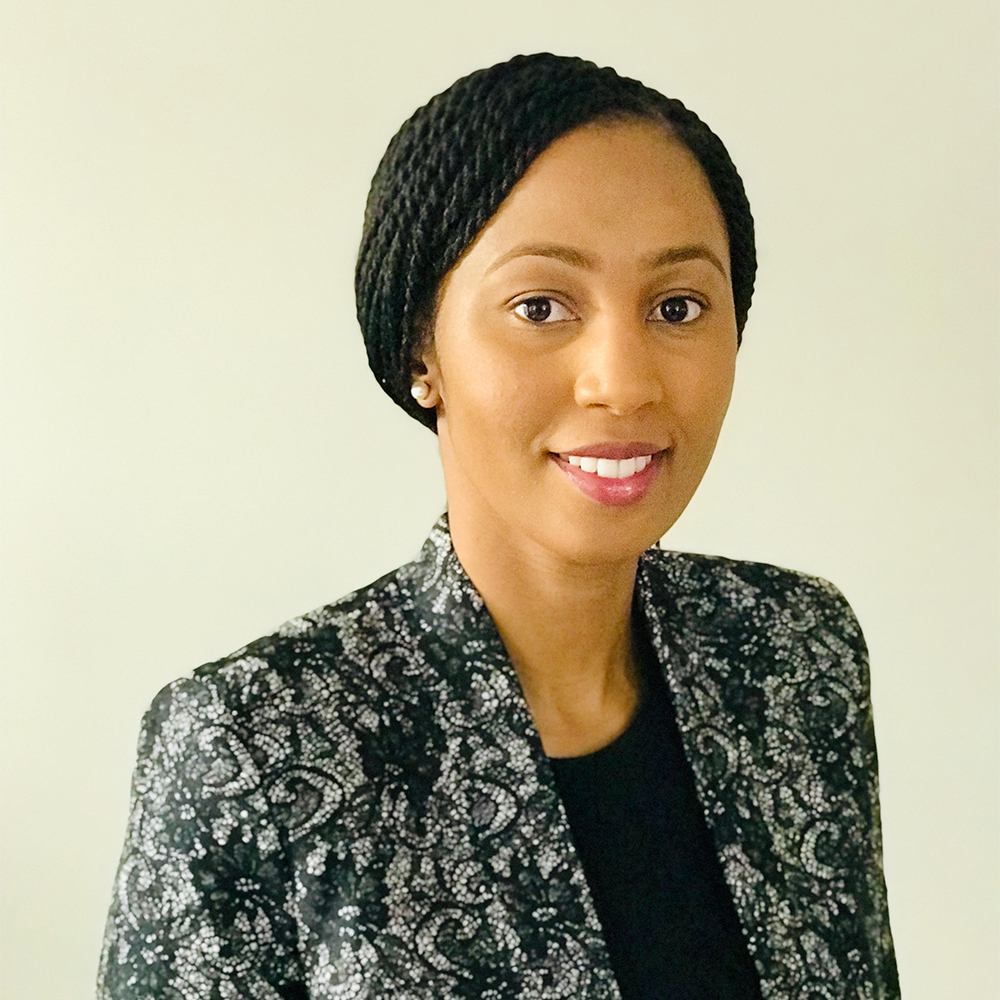 Dr. Rumbi Mukurazhizha is a general surgeon specializing in minimally invasive laparoscopic, robotic, and bariatric surgery. She recently completed fellowship training and is starting as an attending surgeon with Mather Northwell Hospital in New York.
After earning her Bachelor's degree in Chemistry at the College of St. Catherine in Minnesota, Dr. Mukurazhizha went on to Medical School at the University of Minnesota. She then moved to Boston, where she completed a general surgery residency at Boston University Medical Center. During her time there, her commitment to exceptional patient care was recognized with the excellence in critical care award. She also took an active role in improving the surgical training experience, serving as Chief administrative resident in her final year. Dr. Mukurazhizha further specialized her training by completing a Minimally Invasive and Bariatric Surgery Fellowship at the University of Maryland in Baltimore.
By design, her training institutions were primarily at large inner-city hospitals with significant socioeconomic and racial diversity in the patient population. She maintains an interest in surgical education and has long term goals to improve training for minimally invasive surgery in Africa.
Dr. Charlie Easmon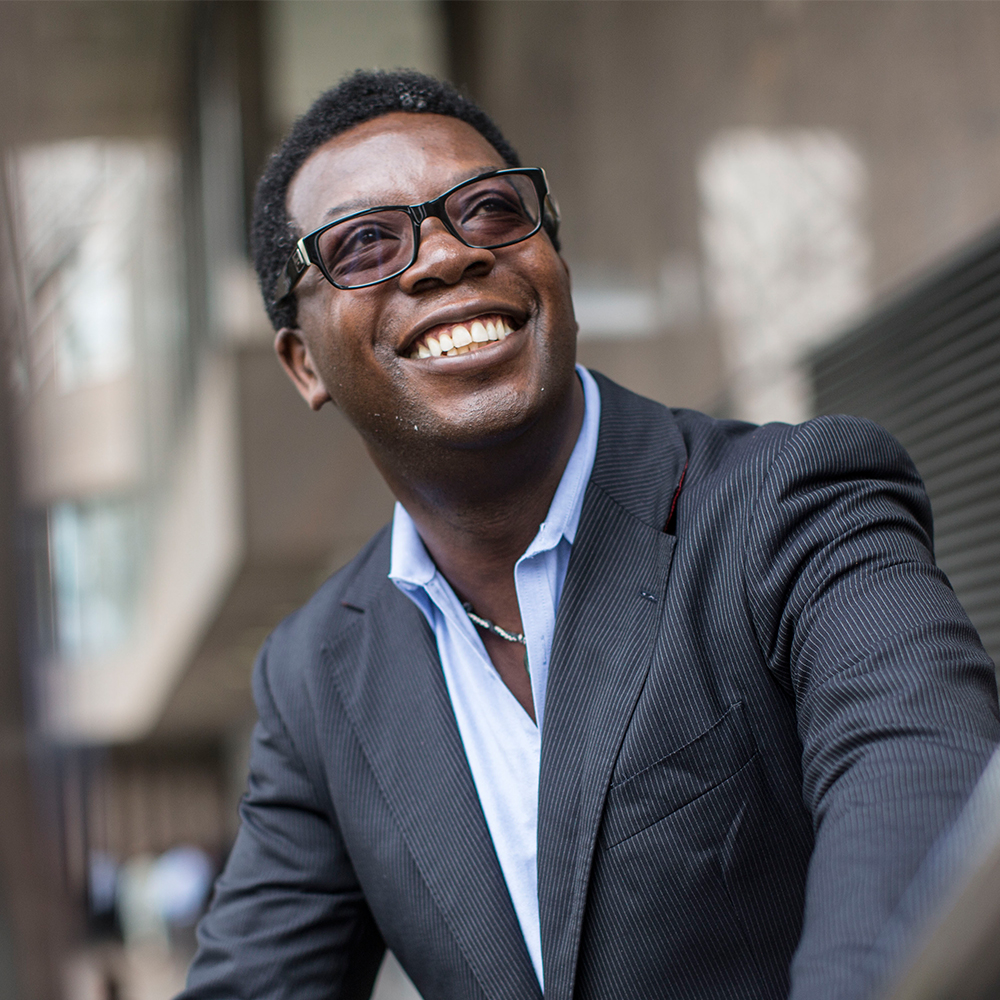 Dr. Charlie Easmon is President of The International Association of Physicians for the Overseas Services (IAPOS), Medical Director of your Excellent Health Service, the Co-founder of Global Health Action Strategies and Solutions, the Founder of YEHS We Care, a Former Honorary Lecturer at UCL Performing Arts Medicine, a Lecturer Diploma Course in Occupational Medicine at the Royal Society for Public Health, and in 2016 he was a part of the Development Team for The Black Cultural Archives
Dr Easmon trained at St George's. London. He did his elective in Ghana (his country of birth) and has since worked with, among others, Merlin, Raleigh International and Save the Children in Rwanda, and ECHO in Armenia, Georgia and Azerbaijan. He has been privileged to work in and visit 75 countries.
Charlie's interest in mental health in the workplace came late through his occupational health work in which he saw the consequences of poor work environments, late referral, lack of mental health support resources or poor management. He lectures in schools to children, parents and teachers on mental health. He has built his own private medical business through various (at times stressful) ups and downs over the last 15 years and has counted 12% of the FT100 amongst his clients. The current business is called Your Excellent Health Service www.yourexcellenthealth.co.uk and is based at 1 Harley Street.
In 2006 Charlie was featured in Time Out: Ghanaian Londoners. In 2008 Charlie was awarded the Excell award for Innovation, Dedication and Excellence at the 8th Annual Ghanaian Professional's Association Awards. In 2012 Charlie was nominated for the Ghana UK Business Awards in the professional category. In 2013 Charlie was featured in CNN African Voices. In 2014 he was featured on the Nana Churcher Show and in 2016 he was also featured on Tip TV Health Program.
Naomi D. Coppedge, RN, MSN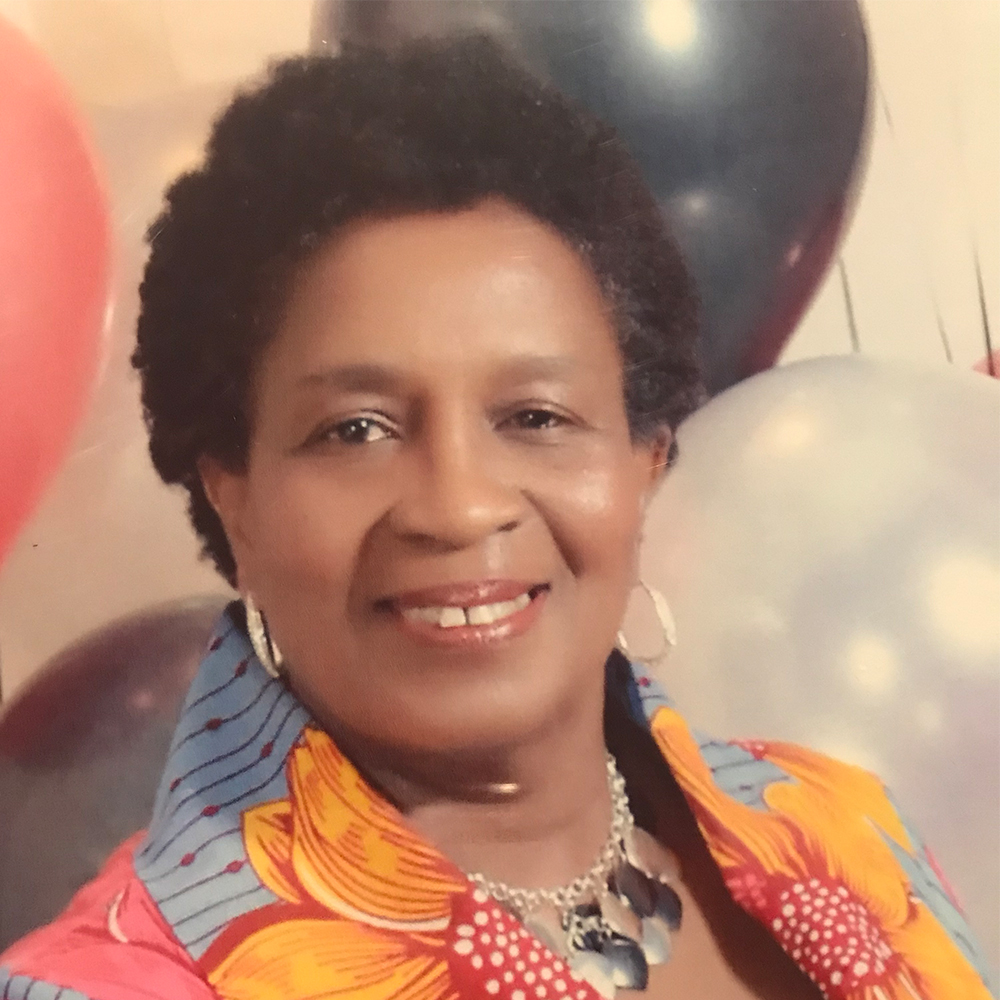 Naomi D. Coppedge is currently the Associate Vice President of Nursing Operations at Virginia Hospital Center in Arlington, Virginia. She is responsible for leadership and management of patient care provided in a total of 11 Medical Surgical, Telemetry and Intensive Care Units.
Ms. Coppedge is an experienced and skilled nurse leader who is passionate about excellent patient care with demonstrated results in patient safety and engagement. She has been a registered nurse in the state of Virginia for over 30 years. She received her Bachelor of Science in Nursing from George Mason University. She also has been involved in extensive international community service. In 2015, she co-led the organization of equipment and supplies for donation to Sierra Leone during the Ebola crisis.
Total employee donations of over $35,000 collected and matched by Virginia Hospital Center for a total of over $70,000. Ms. Coppedge is currently a Doctor of Nursing Practice student with a focus in Nursing and System Leadership from Penn State University.
Nana Abban Mintah-Ghansah BSc. Med. Sci, MB ChB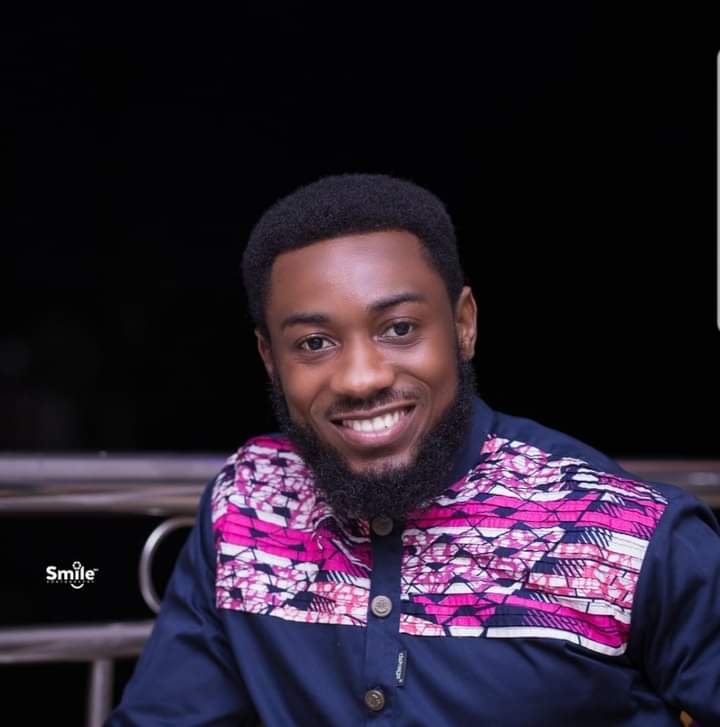 Dr. Nana Abban Mintah-Ghansah is a General Practitioner at the University of Ghana Medical Centre and a Lecturer with the Department of Physician Assistantship, Radford University College-Ghana. He is currently a member of the COVID-19 case management team at the University of Ghana Medical Centre.
After earning his BSc in Medical Sciences at the University of Ghana and an MB-ChB at the University of Ghana Medical School, he worked at St. Johns' Hospital and Fertility Centre as a medical officer. For his hard work and dedication to ensuring excellent patient-centered care and equity of patient care, he was promoted to the position of the hospital's Head of Clinical team. Together with his team, he worked hard to make the facility one of the best private healthcare institution in Ghana.
He is currently pursuing a Master's degree in Clinical leadership and management at the University of Ghana Business School. His focus is to be an influence of positive change in the health sector of Ghana.
Mr. Joel E. Ruffin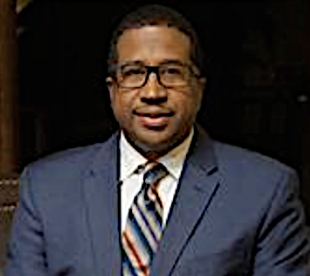 Joel E. Ruffin, Sr., is a Vice President and Senior Engineer in the Technology Division at Goldman Sachs. Joel joined Goldman Sachs in 2000 leading several information security initiatives, most notably the successful implementation of Investment Banking's application risk management framework and program. In 2015, Joel joined the Technology Management and Strategy team in the office of the global COO where he currently serves. 
Before joining Goldman Sachs, Joel was Manager of Enterprise Systems and Networking Engineering at the Stanford Research Institute (SRI) in Princeton, New Jersey. Joel believes in the liberating power of education and its ability to unleash creativity, innovation, and value creation across organizations, communities, and individuals. In 2010 and 2013, Joel was awarded the Big Brother of the Year in the State of New Jersey. He received a Joint Legislative Resolution from State of New Jersey and a Proclamation from the Office of the Mayor of New Jersey. Joel is a member of the Strategic Advisory Board for Rising Tide Capital, a Technology Advisor for Council of Urban Professionals (CUP) and part of the Goldman Sachs and Casey Foundation Foster Care initiative leadership team. He is a guest speaker and corporate partner for Year Up Organization. He has been a member of Drexel University Goodwin College's Advisory Council since 2017 and selected as the 2018 Commencement Speaker. Joel is an Adjunct Professor for the college, and a guest lecturer for the 2019 Mandela Washington Fellowship for Young African Leaders Initiative (YALI), held in Philadelphia, PA.
Joel earned an MS Degree in Information Knowledge Strategies from Columbia University, an MS Degree in Cyber Security Management from New York University, and a BS Degree in General Studies/Computer Science from Drexel University/Goodwin College.
Dr. Margaret L. Spearmon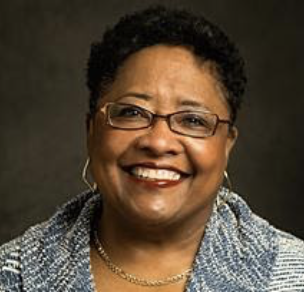 Dr. Margaret L. Spearmon is a faculty emeritus at the University of Washington, School of Social Work. She is the co-founder of Inclusive Engagements, LLC. In social work education, Dr. Spearmon has held both teaching and administrative positions at Case Western Reserve University, University of North Carolina-Chapel Hill, Temple University, and the University of Washington. Positions held include Director of Field Education, Director of the Bachelor of Arts Program, Associate Dean of Academic Affairs and Associate Dean of Professional Development and Community Partnerships. Social Work Management. Leading the study abroad programs to Ghana, Kenya, and South Africa have been transformative experiences for herself and participating students.
As a consultant Dr. Spearmon facilitates, training and coaching in the areas of managing a diverse workforce, building multicultural learning environments, team and community building, intergroup dialog, program management, community planning and strategic planning. A dynamic, enthusiastic, facilitator of change, Dr. Spearmon is distinguished by her passion for building responsive and inclusive teaching and learning communities. Her contagious enthusiasm instills in her and her team members extraordinary energy and dedication where creativity and innovation are encouraged. 
After completing her public school education in Cleveland, Ohio and after a study abroad experience in Germany, Dr. Spearmon received a Bachelor of Arts Degree from the College of Wooster in Wooster, Ohio, earned a Masters of Social Work Degree from Washington University in St. Louis, Missouri and a doctorate from the College of Education, University of Washington in Seattle, Washington.
A vibrant, strong, passionate and articulate woman of purpose; Dr. Spearmon is an ordained minister and is an active member of Seattle's First AME Church. Most significantly, she is a servant leader; one who is dedicated to facilitating healing, change and transformative experiences for individuals, groups, communities and organizations.  
Dr. Angel Acosta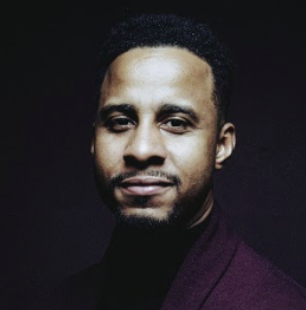 For the last decade, Dr. Angel Acosta has worked to bridge the fields of leadership, social justice, and mindfulness. He completed his doctorate in curriculum and teaching at Teachers College, Columbia University. Angel has supported educational leaders and their students by facilitating leadership trainings, creating pathways to higher education, and designing dynamic learning experiences. His dissertation explored healing-centered education as a promising framework for educational leadership development.
After participating in the Mind and Life Institute's Academy for Contemplative Leadership, Angel began consulting and developing learning experiences that weave leadership development with conversations about inequality and healing, to support educational leaders through contemplative and restorative practices. As a former trustee for the Center for Contemplative Mind in Society, he participated as a speaker and discussant at the Asia Pacific Forum on Holistic Education in Kyoto, Japan. He continues to consult for organizations like the NYC Department of Education, UNICEF, Columbia University and others. Over the last couple of years, he has designed the Contemplating 400 Years of Inequality Experience--a contemplative journey to understand structural inequality. He's a proud member of the 400 Years of Inequality Project, based at the New School. He is also the Creative Director at the NYC Healing Collective, a community initiative amplifying people and insights at the intersection of healing, wellness and societal transformation.
BARRY FORD JD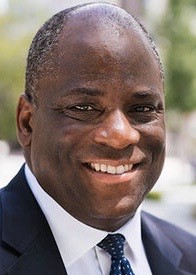 Our first panelist is Mr. Barry Ford who began his undergraduate studies at Harvard University and continued to earn a Juris Doctor degree from Harvard Law School where he sat in class with President Barack Obama. He joined the Council for a Strong America in 2015 where he served as its Chief Operating Officer and Executive Vice President and was named President and CEO in January 2019. He has more than 30 years of professional experience as a government official, lawyer, nonprofit executive, and political candidate. Prior to joining the staff of the Council for a Strong America, Mr. Ford's experience included being a community lobbyist in New York City, a two-time candidate for the U.S. House of Representatives, and an associate with the international law firm Cleary, Gottlieb, Steen & Hamilton. He has also been a policy advocate for quality out-of-school programs for over 15 years.
BELL RIBEIRO-ADDY MP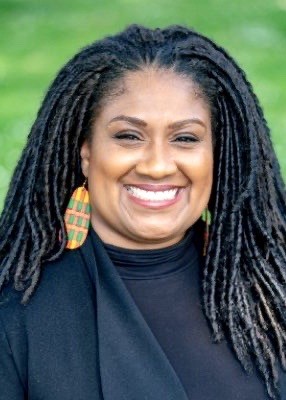 Our next panelist is Ms. Bell Ribeiro-Addy who was born and raised in Streatham, London and grew up on a council estate on Brixton Hill. She is the joint first woman of direct African descent in the British Parliament and proudly spoke of her Ghanaian heritage during her maiden speech in Parliament. She was elected as the Labour MP for Streatham in 2019 with a majority of 17,690. She graduated with a Bachelor of Science in Biomedical Science from the University of Bradford. She later gained a Master of Arts in Medical Law & Ethics at Queen Mary University, London in 2007, and a Graduate Diploma in Law in 2015. She was the National Black Students' Officer for the National Union of Students from 2008 to 2010, national co-ordinator of the Student Assembly Against Racism, and the national convenor of the NUS's Anti-Racism/Anti-Fascism campaign. Before becoming a member of Parliament, she was the chief of staff to former Labour frontbencher Diane Abbott MP. Ms. Ribeiro-Addy is a member of the Labour Party's Socialist Campaign Group and has challenged the role of the media in devaluing black female MPs, particularly regarding errors in the media which carelessly mixed up the identities of black women parliamentarians. In January 2020, Ms. Ribeiro-Addy was appointed Shadow Minister for Immigration a few weeks after her election as an MP. She was relieved of her position following the election of the current Labour Party Leader, Sir Keir Starmer who recently criticised British BlackLivesMatter protesters for toppling the statue of a prolific and notorious slave trader, Edward Colston, which stood in the city centre of Bristol. Along with other members of the House, Bell has demanded that the British government should have a full parliamentary debate on Britain's role in the transatlantic slave trade and colonialism.
EBENEZER AZAMATI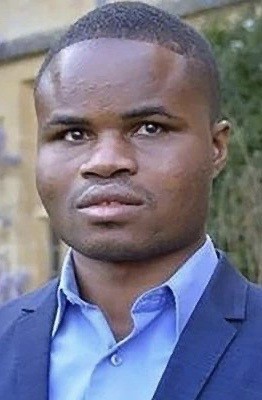 Mr. Ebenezer Azamati a Ghanaian graduate student in International Relations at the University of Oxford. He graduated with a BA in Political Science from the University of Ghana and a Masters of Science in International Politics as a Felix scholar from the School of Oriental and African Studies of the University of London. In his first year at Oxford he served as a student equalities officer for Mansfield College. After completing his MPhil he hopes to pursue doctoral research into Realpolitik and Great Power Management of the International Order at the UN Security Council. In October 2019, Mr. Azamati who is blind, reserved a seat at the Oxford Union prior to an event. When he returned he was refused entry and after sitting on his reserved seat was violently removed from the hall. The incident was recorded by another member and subsequently uploaded to the internet. This led to protests from the University of Oxford Africa Society on Azamati's behalf which gained wide international news media coverage. The President of the Oxford Union apologised for the incident and resigned his position.
YOLANDA SEALEY-RUIZ PHD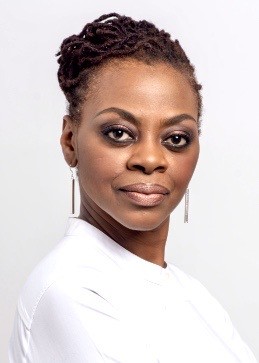 Dr. Yolanda Sealey-Ruiz gained her Ph.D. from NYU and is an Associate Professor of English Education at Teachers College, Columbia University. She is a former Research Associate with the NYU Metropolitan Center for Urban Education and has worked for Business Week, The New York Times, and New York University in Marketing and Promotion. Her research interests include racial literacy development in urban teacher education (with a specific focus on the education of Black and Latino males), literacy practices of Black girls and Black female college reentry students. Dr. Sealey-Ruiz's work has appeared in several top-tier academic journals. She is also the co-editor of three books including "Teacher Education and Black Communities: Implications for Access, Equity, and Achievement". At Teachers College, she is founder and faculty sponsor of the Racial Literacy Roundtables Series, where national scholars, postgraduate students, and young people facilitate informal conversations around race and other issues involving diversity and teacher education for the Columbia University community. She is also the co-founder of the Teachers College Civic Participation Project which concerns itself with the educational well-being of young people caught up in the juvenile justice and foster care systems in New York.