Subject: Systemic Racism in the Diaspora: Is this a Turning Point?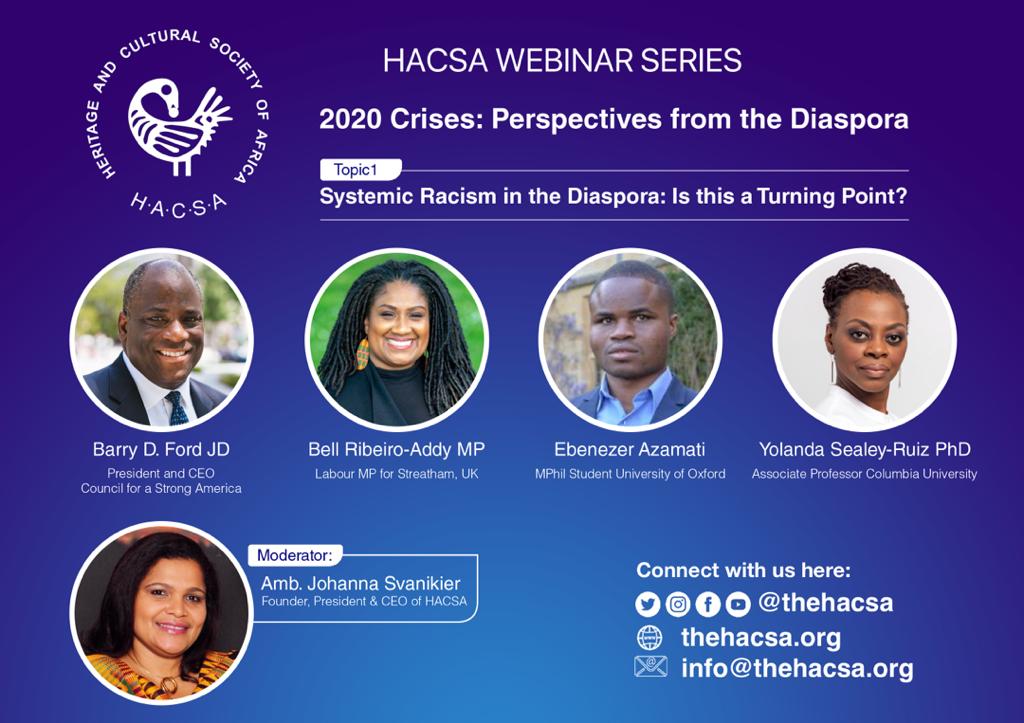 ---
Watch Here:
BARRY FORD JD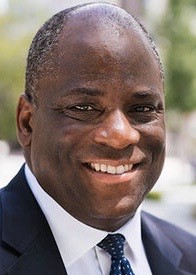 Our first panelist is Mr. Barry Ford who began his undergraduate studies at Harvard University and continued to earn a Juris Doctor degree from Harvard Law School where he sat in class with President Barack Obama. He joined the Council for a Strong America in 2015 where he served as its Chief Operating Officer and Executive Vice President and was named President and CEO in January 2019. He has more than 30 years of professional experience as a government official, lawyer, nonprofit executive, and political candidate. Prior to joining the staff of the Council for a Strong America, Mr. Ford's experience included being a community lobbyist in New York City, a two-time candidate for the U.S. House of Representatives, and an associate with the international law firm Cleary, Gottlieb, Steen & Hamilton. He has also been a policy advocate for quality out-of-school programs for over 15 years.
&nbsp

BELL RIBEIRO-ADDY MP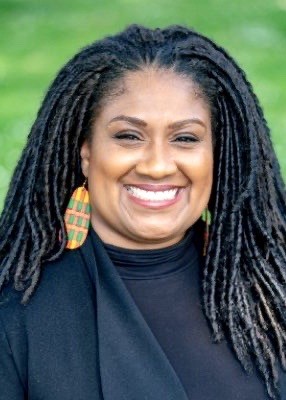 Our next panelist is Ms. Bell Ribeiro-Addy who was born and raised in Streatham, London and grew up on a council estate on Brixton Hill. She is the joint first woman of direct African descent in the British Parliament and proudly spoke of her Ghanaian heritage during her maiden speech in Parliament. She was elected as the Labour MP for Streatham in 2019 with a majority of 17,690. She graduated with a Bachelor of Science in Biomedical Science from the University of Bradford. She later gained a Master of Arts in Medical Law & Ethics at Queen Mary University, London in 2007, and a Graduate Diploma in Law in 2015. She was the National Black Students' Officer for the National Union of Students from 2008 to 2010, national co-ordinator of the Student Assembly Against Racism, and the national convenor of the NUS's Anti-Racism/Anti-Fascism campaign. Before becoming a member of Parliament, she was the chief of staff to former Labour frontbencher Diane Abbott MP. Ms. Ribeiro-Addy is a member of the Labour Party's Socialist Campaign Group and has challenged the role of the media in devaluing black female MPs, particularly regarding errors in the media which carelessly mixed up the identities of black women parliamentarians. In January 2020, Ms. Ribeiro-Addy was appointed Shadow Minister for Immigration a few weeks after her election as an MP. She was relieved of her position following the election of the current Labour Party Leader, Sir Keir Starmer who recently criticised British BlackLivesMatter protesters for toppling the statue of a prolific and notorious slave trader, Edward Colston, which stood in the city centre of Bristol. Along with other members of the House, Bell has demanded that the British government should have a full parliamentary debate on Britain's role in the transatlantic slave trade and colonialism.
&nbsp

EBENEZER AZAMATI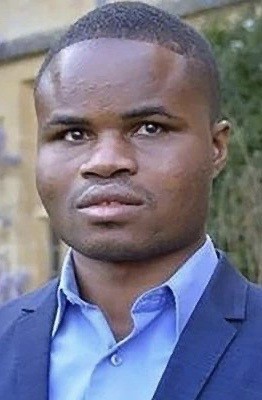 Mr. Ebenezer Azamati a Ghanaian graduate student in International Relations at the University of Oxford. He graduated with a BA in Political Science from the University of Ghana and a Masters of Science in International Politics as a Felix scholar from the School of Oriental and African Studies of the University of London. In his first year at Oxford he served as a student equalities officer for Mansfield College. After completing his MPhil he hopes to pursue doctoral research into Realpolitik and Great Power Management of the International Order at the UN Security Council. In October 2019, Mr. Azamati who is blind, reserved a seat at the Oxford Union prior to an event. When he returned he was refused entry and after sitting on his reserved seat was violently removed from the hall. The incident was recorded by another member and subsequently uploaded to the internet. This led to protests from the University of Oxford Africa Society on Azamati's behalf which gained wide international news media coverage. The President of the Oxford Union apologised for the incident and resigned his position.
YOLANDA SEALEY-RUIZ PHD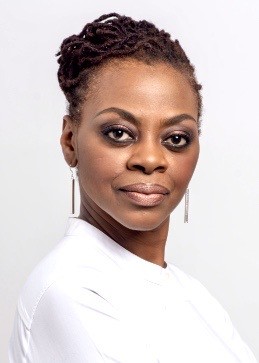 Dr. Yolanda Sealey-Ruiz gained her Ph.D. from NYU and is an Associate Professor of English Education at Teachers College, Columbia University. She is a former Research Associate with the NYU Metropolitan Center for Urban Education and has worked for Business Week, The New York Times, and New York University in Marketing and Promotion. Her research interests include racial literacy development in urban teacher education (with a specific focus on the education of Black and Latino males), literacy practices of Black girls and Black female college reentry students. Dr. Sealey-Ruiz's work has appeared in several top-tier academic journals. She is also the co-editor of three books including "Teacher Education and Black Communities: Implications for Access, Equity, and Achievement". At Teachers College, she is founder and faculty sponsor of the Racial Literacy Roundtables Series, where national scholars, postgraduate students, and young people facilitate informal conversations around race and other issues involving diversity and teacher education for the Columbia University community. She is also the co-founder of the Teachers College Civic Participation Project which concerns itself with the educational well-being of young people caught up in the juvenile justice and foster care systems in New York.