Webinar S2 No. 1
Breaking Down the African Continental Free Trade Agreement with Ambassador Kwesi Quartey
Ambassador Kwesi Quartey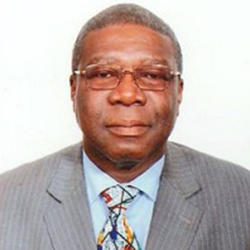 Ambassador Kwesi Quartey, is a Ghanaian national with over 35 years of experience as a diplomat. He served as the Deputy Chairperson of the African Union from March 2017 till February 2021. Prior to his role at the African Union, Ambassador Quartey served in various capacities in Ghana's Embassies and High Commissions in Cotonou, Cairo, Brussels, Havana, and London. He was also the Deputy Permanent Representative of the Ghana Mission to the United Nations in New York.
Under the former President of Ghana, John Mahama's government, Ambassador Quartey began as the Deputy Foreign Affairs Minister and was later promoted to the role of Secretary to the President of Ghana. Ambassador Quartey has extensive experience in the area of financial/economic negotiations with the European Commission, expertise in foreign policy, investments and providing legal advice on Administrative and International Law in his previous role with the Provisional National Defense Council (PNDC) for the State Committee for Economic Co-operation.
He holds a Bachelor of Laws degree honours from the Faculty of Law of the University of Ghana, he has a Barrister and Solicitor of the Supreme Court of Ghana certification and he is a registered notary public.