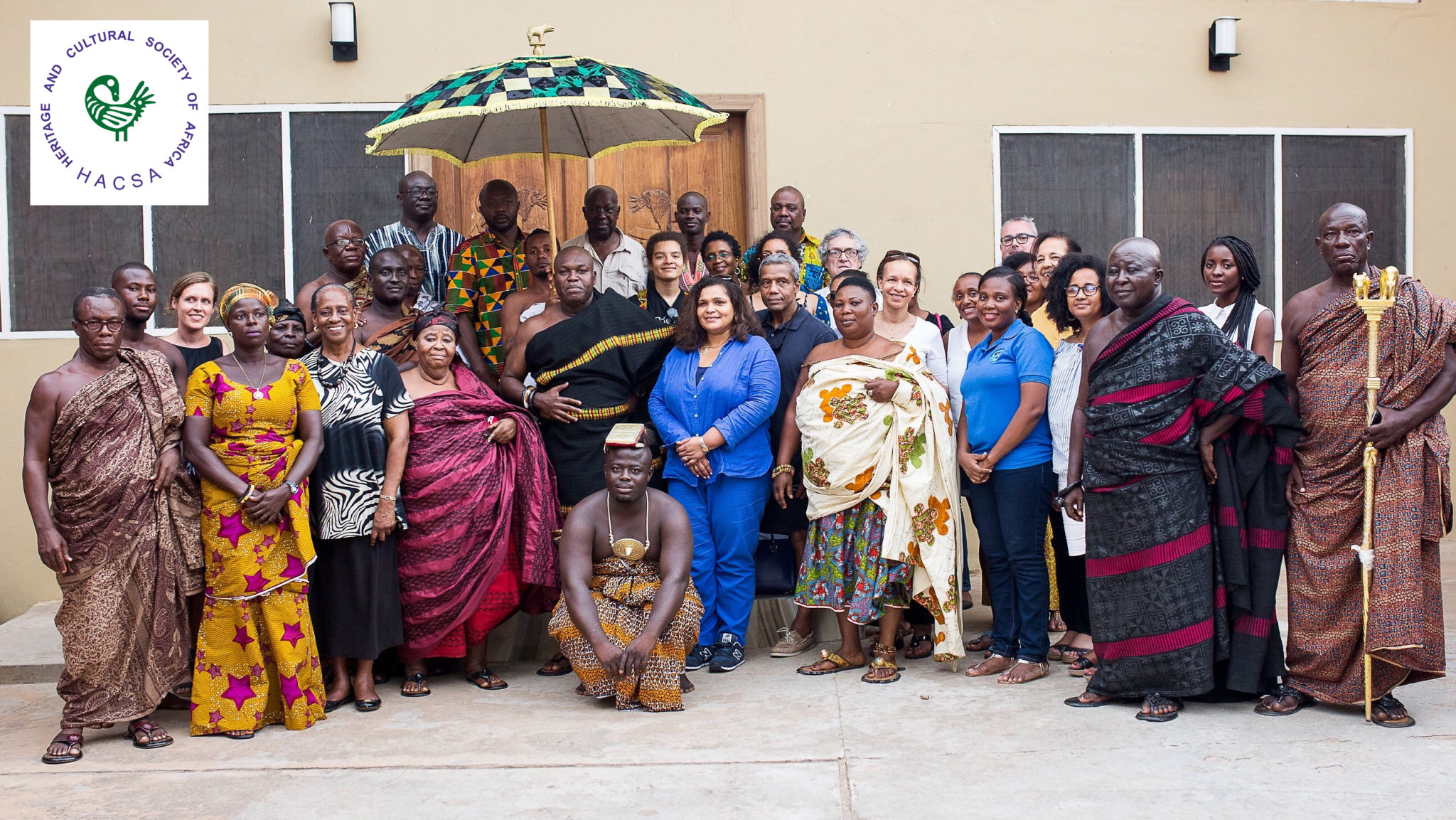 ---
Ashanti Tour
Known as "The Garden City" because of its many beautiful species of flowers and plants, Kumasi is the capital city of the Ashanti region and is widely known for blending its royal traditions and rich culture. Tour sites include:
Manhyia Palace Museum
Kumasi Fort & Military Musuem
Kumasi Cultural Centre
Kejetia Central Market
Rattray Park
College of Arts (KNUST)
Bobiri Butterfly Sanctuary (Kubease)
Bonwire (Kente Weaving)
Ejisu-Besease Shrine
Ntonsu (Adinkra Cloth Market
Eastern Slave Route Tour
Ghana, formerly the Gold Coast, was the center of the slave trade for almost 150 years. Western traders brought ships loaded with manufactured goods to exchange for slaves. Many of the historic forts and castles built by Europeans that bear witness to the dark history of the transatlantic slave trade are still visible in Ghana today. This groundbreaking tour was put together by HACSA to highlight the historical links between Denmark, Osu, the Akwamu State and the US Virgin Islands. Tour sites include
Osu Christiansborg Castle and Gardens
Wulff House/ Nii-Okantey Shikatse We
Historical Tamarind Tree/ Awusantso
Shai Hills Historical Caves
Volta River Boat Ride
Akwamuman Royal Palace
Northern Nature & Cultural Tour
Tamale, the third largest city in Ghana, is the nerve centre of all commercial activities in the Northern Sector of Ghana. The city still features some traditional architecture of round huts with conical thatched roofs. It features the largest game reserve in West Africa and is renowned for its traditional mosques and rich handicrafts. Tour sites include:
Mole National Park (Wildlife Tour)
Larabanga Mosque
Larabanga Mystic Stone
National Cultural Centre, Tamale
Zaina Lodge
Western Heritage & Cultural Tour
The border of the Western Region stretches from La Cote d'Ivoire in the west to the Central region in the east. Its capital is the twin city of Sekondi-Takoradi. It includes Ghana's southernmost tip - Cape Three Points. The Western Region boasts the most beautiful beaches in Ghana. It is known for Nzulezu, the Stilt Village, which draws tourists from all over the world. It was one of the first placed settled by the Portuguese on the west coast of Africa. Tour sites include:
Fort St. Anthony, Axim
Fort Apollonia, Beyin
Nzulezu Stilt Village
Cape Three Points
Lou Moon Beach Resort
Additional Information All flights to Kumasi and Tamale are provided by Africa World Airlines (AWA). A minimum of Four Star Accommodation is provided. Ground transportation and meals are provided in all our tour packages. Participants are responsible for their own travel and health insurance. Please email info@thehacsa.org.