Our new series of recipes will be showcasing the versatility of the coconut as an ingredient in healthy cooking. Coconuts are highly nutritious, rich in fibre and packed with essential vitamins and minerals.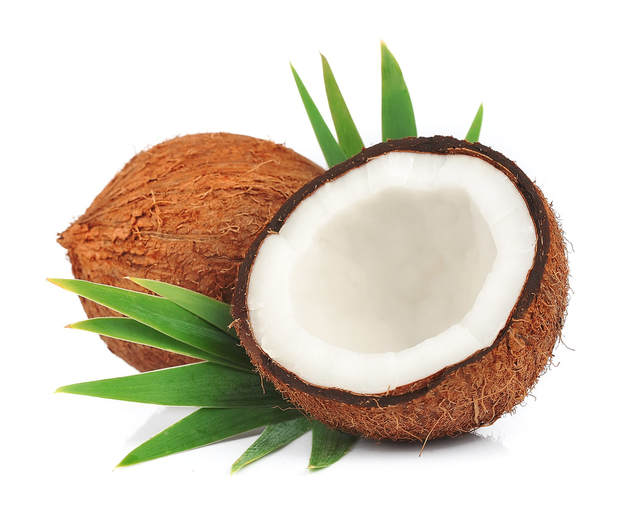 Coconut Chickpea Curry Recipe
Ingredients: 
2 Tbsp Coconut Oil

1 cup diced yellow onion

2 Tbsp fresh minced ginger

1 tsp red pepper flakes

4 cloves garlic, minced

2 can chickpea, drained

1 tsp sea salt, plus more to taste

1 tsp black pepper, plus more to taste

2 Tbsp curry powder

1 Tbsp turmeric

½ tsp garlic powder

½ tsp cayenne pepper

½ tsp paprika

2 cans coconut milk, plus more for serving

Half a lime 
Instructions:
Heat a large pot over medium heat. Once hot, add oil, onion, ginger, and red pepper flakes. Sauté for 2-3 minutes, stirring frequently. Then add garlic and sauté for 2 minutes more.

Add chickpeas, salt, black pepper, curry powder, turmeric and all remaining spices. Stir to coat. Sauté on medium-low heat for 5 minutes to brown the chickpeas and infuse them with flavor. Stir frequently.

Add coconut milk and stir. Bring back to a simmer over medium heat, then reduce heat to low and simmer uncovered for 10-15 minutes.

Near the end of cooking, add lime juice and stir. Then taste and adjust flavor as needed, adding more salt to taste, curry powder for more intense curry flavor, red pepper for heat, or lime juice for acidity.

Serve hot, with rice or chapati.

Optional

: Garnish with mint, coconut milk or yogurt, more lime juice, or crispy chickpeas. Store leftovers covered in the refrigerator for up to 4-5 days, or in the freezer for up to 1 month!
Sombi Recipe
Ingredients: 
4 cups coconut milk

1 cup unsweetened shredded coconut, fresh or dried

1⁄2 cup packed light or dark brown sugar
1⁄2 tsp. kosher salt

1 vanilla bean, seeds scraped and reserved

2 cups cooked white rice

2 tbsp. fresh lime juice
Instructions:
Bring coconut milk, coconut, sugar, salt, and vanilla bean with seeds to a boil in a 4–qt. saucepan over medium heat and cook, stirring often, until reduced slightly, about 5 minutes.


Add rice, and cook, stirring, until rice breaks down and thickens soup slightly, about 5 minutes. Remove from heat, and stir in juice; serve hot.
Gari Fortor Recipe
Ingredients: 
1 cup of Coconut flour 

1/2 can of Plum tomato

1/2 Onion

2 cloves of Garlic

1/2 tablespoon Ginger 

1 teaspoon Curry powder 

1/2 can of Corned beef 

Salt to taste
Instructions:
Chop onions, garlic, and ginger 

Blend plum tomatoes, onions, garlic, ginger, curry powder and a pinch of salt. 

Heat oil in a pan then pour blended tomato sauce on medium heat 

Add salt to taste 

Allow to cook for 20 minutes 

Add corned beef 

Allow to cook on low heat for 10 minutes 

While sauce is cooking, prepare coconut flour

Gradually add water to the bowl of coconut flour and mix until coconut flour grains thicken 

Leave corned beef tomato sauce  to cool for 5 minutes 

Mix corned beef tomato sauce with coconut flour 

Serve hot or cold
Curry Goat Recipe
Ingredients
1kg of goat meat or lamb washed and cubed

3 potatoes, roughly cut into 1 inch cubes

1 can of coconut milk

1/2 to 1 tsp salt to taste

1/2 tsp ground black pepper

1 tsp all purpose seasoning or a crushed seasoning cube

3 tbsp curry powder

2 cloves minced garlic

One small Onion, diced

1 scotch bonnet (or other hot pepper)

2 sprigs of thyme

Water

Oil for frying
Instructions
Season the meat by adding the salt, pepper, all purpose seasoning or crushed seasoning cube and 1tbsp of the curry powder to the meat. Mix well until all the meat is covered in the seasoning and leave the meat to marinate for at least half an hour. For best results, the meat can be left in the fridge to marinate overnight.
Add oil into your pan, to cover the base and heat oil then. When the oil has moderately heated, add the remaining curry powder into the pan and fry it for 30 seconds. Then add in the garlic and diced onion. Stir until fully combined and cook until the onions are soft.
Add the seasoned meat to the pan and stir. Brown the meat for about 5 minutes, then cover the pan and turn the heat down to low. Allow the meat to steam for 10 minutes.
After 10 minutes, remove the lid and let the meat cook for a further 10 minutes or less if all the liquid has evaporated.
Next add just enough water to submerge the meat and a can of coconut milk and stir. Cover the pan, leaving the lid slightly open and allow to simmer on a low heat for about an hour or longer depending on when the meat becomes tender.
Once the meat is tender, add in the cubed potatoes, minced scotch bonnet (with seeds removed if preferred mild) and thyme sprigs. You may add additional salt to your taste at this stage. Stir to submerge the potatoes and allow the curry to simmer until the potatoes are fully cooked (approximately 20 minutes). Serve with Basmati rice.
'Quick' Rice and Peas Recipe
Ingredients
1 tsp Salt

Fresh Thyme (3-4 sprigs)

1 Scotch Bonnet

2-3 Cloves of Garlic, sliced

1 - 1 ½ stalks of Spring onion, sliced

2 cups (400grams) Basmati rice
Instructions
In a bowl, wash your Rice by mixing it with water and pouring the water out. Repeat this until the water runs clear and set aside
Pour the entire contents of the canned beans into your saucepan and switch your hob onto a medium heat. Do not drain the beans as this will give the Rice and peas it's signature brown colour. Then, using your can, measure half a can of Water, pour and mix it into the beans.
Now add your Salt and aromatics - Spring Onion, Garlic & Thyme. Also pour in half of the can of Coconut Milk. Stir through until everything is fully incorporated. Then add your Scotch Bonnet and cover the pan.
Bring the Beans to a boil and let it boil down for 5 minutes for the peas to absorb the flavour.
Cover the pan and turn your heat to low and let it steam for approximately 10 minutes or until the rice is soft
When cooked, take a fork to separate the rice but also mix the beans throughout the pot.
Kube Cake/ Coconut Brittle/ Coconut Candy Recipe
Ingredients
125g / 1 cup desiccated or fresh grated coconut

100g / half a cup of sugar
Instructions
Add sugar and water to a pan and mix until all the water has blended with the sugar. Heat the mixture on medium heat and melt until it forms a light brown syrup or caramel. Avoid stirring the sugar mixture whilst it melts, but swirl the mixture around the pan to ensure it melts evenly.
Pour the coconut into the caramel and stir until all the coconut is covered in the caramel. Once fully incorporated, continue to heat the coconut caramel mixture whilst stirring for a further two minutes.
Switch off the heat and pour the coconut caramel mixture onto a sheet or surface lined with grease proof paper and allow it to cool enough to be touched and moulded.
Using either a spoon or your hands, break off chocolate truffle-sized portions and roll the mixture between your hands to form balls then set them aside on a plate to cool.
Notes:

If the Kube Cake mixture cools down too quickly and becomes too hard to mould, reheat the mixture in an oven on low heat until the mixture becomes malleable again.

You may add a teaspoon of lemon juice for optional flavour and taste.
Coconut Milk Green Smoothie
Ingredients
1 cup of frozen pineapple
Instructions
Chop and lay out your ingredients

Add the frozen pineapple, spinach, mango and coconut milk to the blender. (Add ice for a thicker smoothie)

Blend together for approximately 20 seconds

Serve and enjoy!